Video conferencing meetings play a key role in the workplace. They can change the way of work. You cannot neglect the importance of face-to-face communication, even if you can't meet in-person. Video conferencing makes it possible to connect the employees and teams. Then we can add customers and clients and improve the level of efficiency. Video conferencing performs 30% better than audio-only setups for communication. So you need to provide the facilities (internet connection, web camera, etc.) and choose the best video conferencing platform.
It is not restricted to the office. Lots of people use video conferencing platforms to stay in touch with family members and friends. For example, parents use them to talk to their son/daughter who studies in a foreign university. Cloud technology has made reliable video conferencing accessible and affordable. Besides, the pandemic showed us the importance of apps and platforms which help us to connect with people (no matter where they are).
Zoom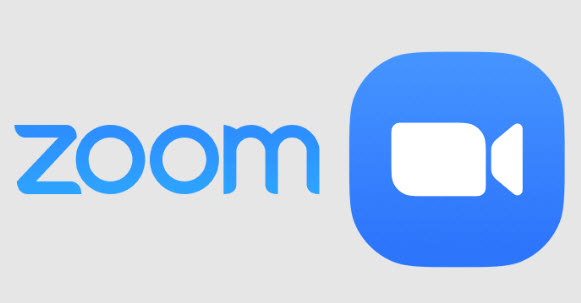 Zoom is the most famous brand in this market. Lots of users have used this platform for video conferencing. Users can link to a Zoom meeting by clicking on a link. It is so easy and reliable. Because of this Zoom is popular both in office meetings and friendly meetings. There is no need to be worried of internet connection because it will keep your video going even through a weak internet connection, just at a reduced quality level. You can record the video of meeting, use text chat, and share your screen. In addition, Zoom offers real-time transcriptions, complete with closed captioning.
Webex Meetings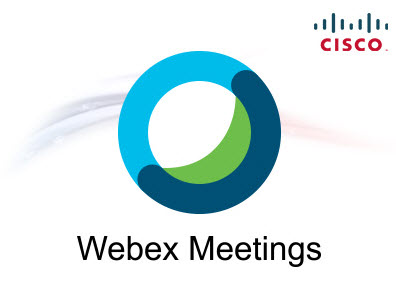 This app was established by Cisco. The video and sound quality is the best feature of Webex. You can be sure that your video call will be stable. Users must install the application or use the web version. Webex Meetings is an ideal app for team work sessions: There is a whiteboard; complete with drawing, text, sticky notes, and even a "magic pen" feature that tidies up your messy rectangles and circles. And you can share a document with your colleagues without sharing your screen.
Google Meet

Google Meet is one of the most popular services of Google. It is deeply integrated with other Google apps. So it is easy to create a meeting in Google Calendar and then all of the attendees will click on the received link to start the video call. In the middle of a meeting, you can search your files on Google Drive and share them easily. You can start the meeting directly from your Gmail inbox. There is no need to install the app because Google Meet runs in a browser.
Microsoft Teams

This platform offers the most robust video conferencing features. It is suitable for project meetings. The whiteboard of the app is great. You can draw freehand, and the program smooths things out. Besides, the chat from the meeting is saved and you can check it whenever you want to. You can share the meeting notes, transcribe meetings, etc. You can integrate Skype for Business into Microsoft Teams. Microsoft Teams is able to host up to 300 users at a time. Web versions of Word, Excel and PowerPoint are available in this app.
Whereby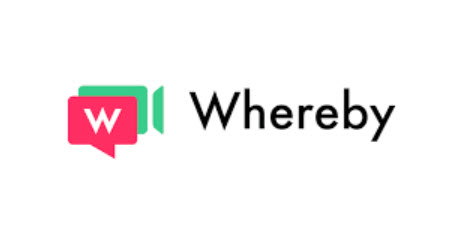 Whereby is one the best browser-based video conferencing services in the world. It is easy to create a meeting link, share it, and start a meeting. Anyone can join the meeting and there is no technical problem here (in different tests). Besides, up to 100 people can join to each meeting. Whereby offers a record button, a chat function, and screen sharing. And there is an outstanding feature: You can open the Google Docs integration, and a document will be loaded in the meeting. All of the users who are in the meeting can edit this document.
GoToMeeting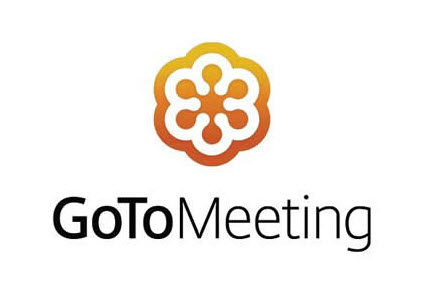 GoToMeeting is a classic brand in the market of video conferencing. Polling and "raise a hand" are outstanding features that you cannot find in other platforms. GoToMeeting offers unlimited video meetings and secures these meetings with end-to-end encryption. In addition, you can share screen from desktops, tablets or mobile devices. You can set a meeting on the platform and there is no need to download this app. Finally we can add 2 helpful features: Background suppression in GoToMeeting makes it possible to communicate better and remove background noises. Besides, this platform offers unlimited cloud recording to help you save important meetings.
RingCentral MVP

RingCentral MVP is the best choice for those users who want to start working with video conferencing platforms. You can set it up quickly and it is really user-friendly. Plus you do not have to buy costly hardware. You can use regular phones and headsets for your meetings. RingCentral MVP is available on different devices so you can use it when you are mobile. Text messaging, live transcription for record-keeping, and speaker identification are helpful features of this platform. When a meeting is large, you can create "breakout rooms". This way you can have more intimate discussions to solve the problems and find new solutions.
RemotePC Meeting

RemotePC Meeting can be a quick solution when you have no time to set a big meeting. You can start a video conference and invite your friends or colleagues by a link. Besides, Chrome extension makes it easier to share meeting links. Users can integrate this program with Google, Outlook, or Yahoo calendars. They can share their screen and record all of the meetings (video or audio files). If you set a meeting with your colleagues, there is a collaborative whiteboard which allows you to brainstorm ideas with others.
ClickMeeting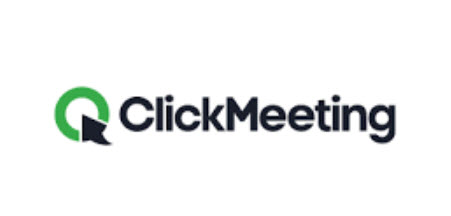 ClickMeeting is an ideal choice for webinar hosts. This software offers all of the features that a webinar host needs: sharing the screen, playing slideshows and videos, question-and-answer sessions and live polls. Plus attendees can take over the host's mouse to explore an interactive display. This software integrates with analytics and marketing tools easily. Users can embed a Facebook pixel on the webinar's landing page or connect that page to Google Analytics. In addition, you can integrate it with Dropbox to automatically record the meetings and save them in the cloud.
Zoho Meeting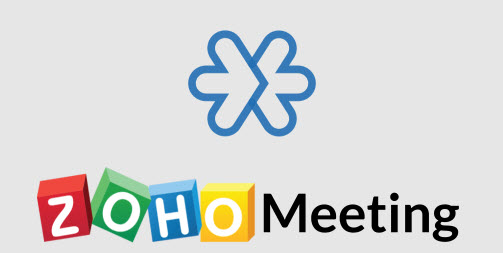 Zoho Meeting is a user-friendly video conferencing platform. The absence of advanced integrations with third-party productivity tools is a drawback but users can set a meeting quickly. In addition, you can have solid screen sharing functionality and set up scheduled video meetings. It is simple to work with Zoho so it can be a useful app for starters. You can add up to 100 participants to each video meeting so Zoho Meeting can be a platform for your small webinars or online conferences.