You want to sell products or provide some services. You start the project of a new website because people google the products or the services which they need. What is the first step? You need a plot on the internet. So you need Website Hosting Services to be on the web even if it's just a personal site, blog, or project.
How can you choose the right option? First, you should know what you want. Size, model, characteristics, and the requirements of your business help you to select the best Web Hosting Services.
It is crystal clear that there is no ONE correct answer for all the different websites and business models. Here some fundamental factors are applied to pinpoint the most suitable Web Hosting Services: Bandwidth, Compatibility, Reliability, and Security.
If you have a website full of pictures, pages, and large amounts of traffic, you will need to emphasize bandwidth and disk space.
If you ignore Compatibility, you will be punished ruthlessly! The type of operating systems that are supported is critical.
In the third phase, we need availability (Reliability). The best hosting companies are known by a benchmark called "Uptime". It means availability rates of 98-99 percent.
In the realm of the web, Security means you should anticipate all of the threats. Unless you may lose anything just in the blink of an eye.
Now let's review 10 of best Web Hosting Providers:
Bluehost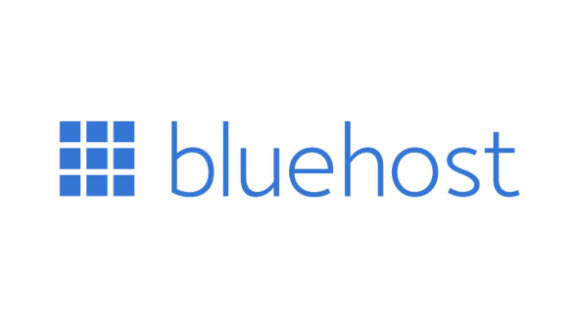 Bluehost is one of the best Web Hosting Providers through different ratings and research categories. First of all it is because of affordable prices (especially for dedicated hosting). Second reason is featuring heavy provider. Lots of users chose Bluehost for its strong support options (24/7 phone, live chat and email). Finally we should add you have money back guarantee for 30 days.
Cheapest option of this service is in 4 shared hosting plans: Basic, Plus, Choice Plus, and Prime. With any of these you can apply all of the features: including unmetered bandwidth, a free domain, and access to cPanel.
If you have an online store, Bluehost's WooCommerce hosting plans are the best choices for you. Here Bluehost offers unlimited websites and free third-party backups from CodeGuard.
If your website is not large, basic shared plan of Bluehost is enough for your needed features: SSL, unmetered bandwidth, 99.98% uptime, and 24/7 support. We can claim that it is the cheapest service that you can receive!
HostGator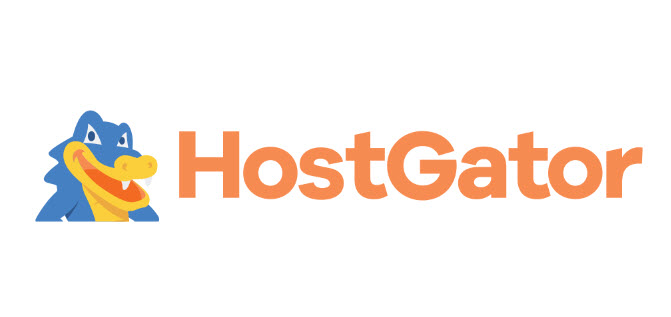 There are 3 shared Web Hosting Plans in HostGator: Hatchling, Baby, and Business. In all plans, unlimited storage space, a free SSL certificate, unmetered bandwidth, and guaranteed 99.9% uptime is offered.
Why should users choose HostGator? Because of 24/7 help and support which is a very important feature for a Web Hosting Service. Then we can mention unlimited bandwidth and storage space. Last but not least, HostGator offers monthly credit if uptime-guarantee was not met.
We suggest that you test it for a month and then you can see if it is suitable for your needs or not. Remember that you have a 45-day money-back guarantee. If you choose HostGator you can be sure that your website has got a great provider.
InMotion

The most important feature of InMotion is strong security features. This service comes with 4 shared plans: Core, Launch, Power, and Pro. Unlimited bandwidth and storage in Launch, Power, and Pro; Free SSL, protection from hacking, and access to a backup manager in all of the plans.
Here we should mention that performance of its service is not as magnificent as some of the best web hosting providers. InMotion is an ideal provider for photography and ecommerce websites.
When it comes to prices, we have to admit that plans of InMotion are expensive. But you have 90-day money-back guarantee so you can test its plans.
DreamHost

If you are searching for the cheapest plans for shared hosting, DreamHost is the best choice for you. Shared Starter and Shared Unlimited of DreamHost offer a free domain, unlimited bandwidth, a free automatic migration plugin, and an advertised uptime of 100%.
Dreamost is the top choice for blog hosting. This service has its own service control panel. DreamHost can beat so many of its competitors in the realm of Site Speed.
Lack of support options is a negative point for Dreamost and its dedicated hosting is expensive. Here you have a 97-day money-back guarantee. So it is safe to try its plans.
A2 Hosting

This service offers 4 shared plans: Startup, Drive, Turbo Boost, and Turbo Max. All of these plans come with unlimited bandwidth, free expert migration, SSL, and free automatic backups. There are 2 negative points for this provider: low site speed and uptime.
A2 Hosting is not a budget-friendly provider and its best feature is free automatic backups.
GoDaddy

GoDaddy offers 4 shared hosting plans: Economy, Deluxe, Ultimate, and Maximum. All of these plans come with unmetered bandwidth, guaranteed 99.9% uptime, daily automatic backups, 24/7 network monitoring, and a free domain. GoDaddy is beaten by its competitors because of poor site speed. But we should add that GoDaddy has an impressive performance in server response time test.
If you choose this provider you will receive 24/7 live chat and phone service (no email support) which is a crucial feature.
When it comes to pricing, GoDaddy lets you down because its cost is high. In addition, Windows users ought to pay more than Linux users!
IONOS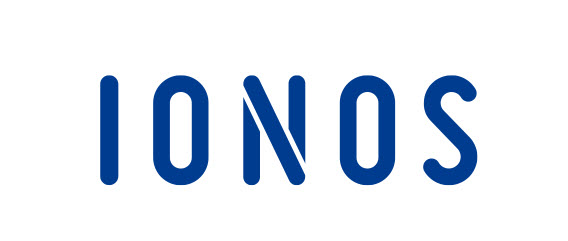 IONOS is one of the best Web Hosting Providers in the world. It can beat any competitor by its site speed and uptime. This means that IONOS guarantees a stable connection for the users.
But there are some points that make it hard to decide. First of all, this provider lacks in help and support options. Secondly, some additional charges make the IONOS an expensive option for the users (from a setup fee to extra costs for Windows users). Of course, in this service 3 cheap shared plans are offered: Starter, Plus, and Ultimate. You can apply unlimited bandwidth, 99.99% uptime, automatic backups, and a free domain.
iPage

This provider offers just one hosting plan: Go Plan. They claim that with this plan all of the users can get what they want. This plan comes with different features: from unlimited storage space and bandwidth, SSL to easy WordPress installation, and unlimited domain names.
SiteGround

SiteGround has 3 shared hosting plans: StartUp, GrowBig, and GoGeek. The important point about this provider is that WordPress recommends its users to choose this service. We can claim that SiteGround is an ideal choice for ecommerce websites (daily backups, free SSL, and tools to help to grow your website).
Hostinger

There are shared, VPS, and WordPress hosting in this provider but Hostinger does not offer dedicated hosting plans. Hostinger is a top choice for ecommerce websites.
Some of users may think that site speed and uptime are the best features of Hostinger (because of its servers in 7 countries) but it is not true.
If you compare the costs of shared hosting plans, Hostinger offers the cheapest plan.